Dental Inlays & Onlays
What Is A Dental Inlay?
Our teeth are bones, and like bones, they can break and be chipped away at. Sometimes life can come at us fast and before we know we have a chunk of tooth missing either from an accident or due to tooth decay. This is where dental inlays can come into use.
A dental inlay is a pre-moulded fitted piece made from composite porcelain to fill in severe tooth damage from decay or injury.
An inlay will cover and fill in pits and fissures of the chewing surface of your teeth.
Inlays are to fill in cavities or damage that is too large for a regular filling. It is a custom-designed piece known as an indirect restoration. These are more expensive than regular fillings. However, they are cemented into place with dental cement and are intended to be permanent.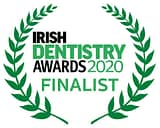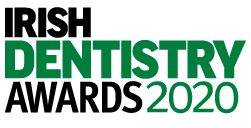 What Is A Dental Onlay?
When the damage from injury or decay to your tooth is too substantial for a filling, a dental onlay may be used instead. There are custom pieces that are designed in a laboratory and then permanently sealed onto the tooth.
Dental Onlays will involve more than one cusp of the tooth and cover more surface area. Onlays are much larger compared to inlays and covers one or more edges of the tooth. Onlays can at times be used to recover half of a damaged tooth
What Are Inlays & Onlays Used For?
Inlays are used to treat damage to the tooth chewing surface. It is for damage more substantial than a filling would be able to fill in.
Onlays are used to treat damage even greater than that. Severe damage to the tooth from decay or injury.
Both of these pieces are intended to be permanent and are sealed into place with dental cement.
Am I Suitable To Get This Treatment?
A chipped tooth from an accidental bite on something too hard, or an unfortunate accident chipping or breaking a piece of a tooth off doesn't have to be the end of the story. Your smile does not need to stay broken, which can make some feel people self-conscious while smiling at others.
Getting an inlay or onlay is for serious damage that has been caused by decay or injury. Inlays and Onlays can recover large portions of missing and damaged teeth. This can restore a smile and can increase self-confidence.
By restoring pieces of a broken tooth with inlays and onlays it means that you won't have to have the tooth pulled out, or to allow it to begin to decay further.
What is the treatment process of Inlays & Onlays?
For this procedure, an anaesthetic will be applied to numb the area that will be worked on to reduce pain. You may still feel discomfort, but the relief you will feel in the long term will be more beneficial to you.
The cavity will be drilled out and any decayed material will be removed. Your dentist will fit you for the piece you require, either an inlay or an onlay by making a mould of the tooth. In the case of an onlay, as these pieces are developed and specially made in a lab you will be fitted with a temporary onlay until the custom piece can be cemented into place.
The pros of saving a tooth stand for themselves, additional reasons why you should consider an inlay or onlay are:
Can restore larger pieces of broken or decayed teeth that fillings can't

Outlays can restore up to half of a damaged tooth

Prevents required a tooth being pulled out
Inlays fit within the chewing surface and recover small pieces of surface area. These are larger than fillings but not as large as onlays are. 
Onlays are larger, custom pieces specially fitted to recover large portions of surface area. Onlays will typically cover one or more edges of a tooth, restoring significant portions of a tooth.
Crowns completely encapsulate the tooth, protecting it and sealing it off entirely to protect it from any exposure. Preventing any spread of further decay, as well as relieving any pain or discomfort caused by sensitive teeth.
 Inlays and Onlays are designed to recover and fill in larger portions of the tooth than a regular filling can. These kinds of fillings are known as indirect restorations, meaning that they are made externally to fit into the portion of the tooth being filled in.
The only alternative to relieving the discomfort from the kind of substantial damage these procedures are intended for would be to have the tooth extracted. Tooth extraction can be a painful process and will leave you permanently with a missing tooth.
How much are Dental Inlays & Onlays?
At Susan Crean Denal & Facial Aesthetics we offer a wide selection of dental treatments provided by some of the best dental staff in Tralee, each treatment designed to meet the individual needs of our patients. Working with your dentist to meet your dental health goals, you'll find that there is always something to smile about. Our prices are competitive and our services top notch. Review our competitive price chart below. Book your appointment online. You can call our Tralee clinic at 0667117577.
You only get one set of teeth, Ensure a healthy mouth with healthy teeth and gums. Routine check-up appointments and professional cleanings with your dentist will help to keep small concerns from escalating into more serious dental problems.
Price List : Cosmetic
| Treatment | Price |
| --- | --- |
| Dental Crown (Ceramic) | from € 1200 |
| Dental Crown (Metal / Porcelain) | from € 950 |
| Glass Fibre / Metal Post | from € 300 |
| Core Build Up (Prior to Crown) | € 160 |
| Dental Veneer (Porcelain) | € 800-900 depending on case |
| Inlay / Onlay | € 700 |
| Dental Bridge | depending on case |
| Tooth Whitening (Bleaching Kit) | € 380 |
| Tooth Whitening (Bleaching Gels) | € 40 each |
| Tooth Whitening (Laser Zoom in-house & home whitening kit) | € 700 |
| | |
Susan Crean Dental & Facial Aesthetics Tralee
Alternative Treatments
We offer a wide range of General Dental Treatments, below are some related treatments that you may be interested in
Contact Susan Crean Dental & Facial Aesthetics
Central Tralee Location, State of the Art Clinic with Amazing reviews