Teeth Whitening
What is Teeth Whitening?
All those cigarettes, cups of coffee and tea may have resulted in your teeth not being as pearly white as you might have hoped for. That's what teeth whitening is for, it is a bleaching process that removes those stains on your teeth and brightens them up. Improving your smile and allowing your teeth to shine.
Teeth whitening works through a bleaching process on your teeth. The chemical agent penetrates the enamel and reaches the stain molecules in your teeth, removing them.
Oxygen particles in the whitening agent will break apart the discoloured molecules and break the bonds that hold them in place.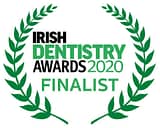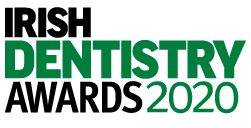 Introducing Zoom Whitening?
Zoom whitening is a new system that has revolutionized the teeth whitening game. Using proprietary technology Zoom whitening and brighten your teeth up to 8 shades whiter in only an hour.
Compared to wearing trays or strips this is the perfect alternative for the busy person who still needs a bright white smile.
The process to get Zoom Whitening done is very easy and will take only an hour for brighter teeth.
How it works is your dentist, after separating your lips from your teeth they will apply the Zoom whitening gel to your teeth, which uses hydrogen peroxide.
The dentist will then apply a low heat light that penetrates your tooth enamel which allows more oxygen to react with the stains whitening them even faster.
This 20-minute process will be repeated 3 more times by your dentist, making this only a one hour process.
This treatment is finished with a 10-minute fluoride treatment.
How many teeth whitening sessions do you need?
Depending on the method used your teeth can be whitened from between 1 hour to 2 weeks to show results.
Zoom whitening is a revolutionary process that can whiten your teeth in a single 1-hour appointment.
Whitening strips, if used correctly generally take up to 2 weeks to show results.
When having your teeth whitened by your dentist whitening can be done within one visit, although may require touching up every 4 to 6 months.
Long term use can accelerate tooth decay
Isn't recommended for damaged teeth or anyone prone to tooth decay.
Am I suitable for tooth whitening?
Teeth whitening is a purely cosmetic process that can be caused by diet, ageing, or genetics. If you are unsatisfied with the way your teeth look and want them to become more pearly white, then you are suitable for this treatment.
How much is Tooth Whitening?
At Susan Crean Denal & Facial Aesthetics we offer a wide selection of dental treatments provided by some of the best dental staff in Tralee, each treatment designed to meet the individual needs of our patients. Working with your dentist to meet your dental health goals, you'll find that there is always something to smile about. Our prices are competitive and our services top notch. Review our competitive price chart below. Book your appointment online. You can call our Tralee clinic at 0667117577.
You only get one set of teeth, Ensure a healthy mouth with healthy teeth and gums. Routine check-up appointments and professional cleanings with your dentist will help to keep small concerns from escalating into more serious dental problems.
Price List : Cosmetic
| Treatment | Price |
| --- | --- |
| Dental Crown (Ceramic) | from € 1200 |
| Dental Crown (Metal / Porcelain) | from € 950 |
| Glass Fibre / Metal Post | from € 300 |
| Core Build Up (Prior to Crown) | € 160 |
| Dental Veneer (Porcelain) | € 800-900 depending on case |
| Inlay / Onlay | € 700 |
| Dental Bridge | depending on case |
| Tooth Whitening (Bleaching Kit) | € 380 |
| Tooth Whitening (Bleaching Gels) | € 40 each |
| Tooth Whitening (Laser Zoom in-house & home whitening kit) | € 700 |
| | |
Susan Crean Dental & Facial Aesthetics Tralee
Alternative Treatments
We offer a wide range of General Dental Treatments, below are some related treatments that you may be interested in
Contact Susan Crean Dental & Facial Aesthetics
Central Tralee Location, State of the Art Clinic with Amazing reviews