Dental Check-ups
What Is A Dental Check-Up?
A dental check-up is a regular visit, once or twice a year to your dentist. During this checkup, you will discuss your oral health, any issues or problems that may have arisen related to your mouth, gums, or teeth.
A dental checkup is an opportunity for education regarding your oral health. A dental hygienist assisting the dentist may have your teeth cleaned and polished.
Your dentist may decide that x-rays are necessary so that they may get a closer and in-depth look at your teeth and gums, looking for issues such as decay, or gum disease.
In the case of any serious dental problems, the checkup is where a professional can analyze and decide further steps, and scheduling a later date for any surgical work that may need to be done.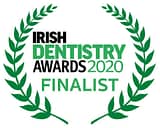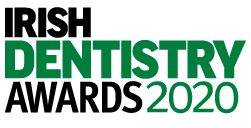 Why Should You Consider A Dental Check-Up?
If you like the idea of living a long, healthy life with as few medical problems as possible then you should consider a dental checkup. By regularly seeing a dental hygienist you will be able to prevent dental issues, health issues, and financial issues. Dental surgery can be expensive if you let problems become bad enough. Professional checkups a couple of times a year can prevent a lot of issues from ever rising up.
Tobacco smokers especially should consider getting a dental checkup done. Tobacco is one of the leading causes of oral cancer. Oral cancer is one of the three most common cancers in some Pacific and Asian nations due to their heavy tobacco use.
Even if you have good oral health and have no problems it is still a good idea to consider getting a checkup done anyway. It is important to stay on top of your health and a regular checkup is the best way to prevent any issues from arising and becoming worse down the road.
Warning Signs
You should consider getting a dental check-up if you suffer from any of the following:
Sudden sensitivity to cold or hot temperatures
Ulcers or sores that don't heal after a week or two
These are all problems that if they are not serious already, they can lead to even worse symptoms.
How Often Should You Go For A Dental Checkup? Answer : At least every 6 months
A healthy person who has good oral health and keeps up with proper brushing and flossing technique should only need to visit a dentist every 6 months to a year.
They lower your risk of developing any oral conditions the longer you will be able to wait in between checkups. However, the worse your condition the more frequently you may require regular checkups. Up to as often as once every 3 months.
If there are any problems that require surgical operations those would be booked as separate appointments and should not count towards one of your regular dental check-ups.
What does a Dental Check-up involve?
Regular Dental check-ups ensure that problems are found and treated sooner, prevention is better than the cure. The longer dental issues are left untreated, the more serious the issue becomes and also the costlier the treatment. Regular checkups are the first step to a healthy mouth and teeth.
Perhaps you are also interested in orthodontic treatment? Cosmetic treatments or perhaps you're interested in tooth replacement options?
The check-up is the perfect place to discuss these options with our dentist here.
Like the dental examination, teeth cleaning should be performed twice a year. It is an essential treatment to maintain a constant state of health of the dental enamel and gums. The dental hygiene carried out by a hygienist every 6-12 months allows you to reach the areas less accessible with household tools and remove deep plaque, tartar and bacteria.
The regularity of dental hygiene treatments prevents the formation of caries and all its consequences: from superficial inflammations to gums up to the most severe cases of pyorrhea, passing through periodontitis.
To ensure proper oral hygiene, our dentist recommends:
the time we spend brushing our teeth should be at least 2 minutes, with a proper technique as shown by our staff here, to ensure that you are able to clean each tooth

 use the dental floss daily, especially after night brushing.
During a dental hygiene visit, our dentist can give you other useful tips to keep your mouth clean and healthy.
When you arrive at the dentist's office and you check in with reception you will meet with your dentist and discuss how your oral health has been and about your oral hygiene habits, any concerns or issues you've been having.
You may have x-rays taken if the dentist deems it necessary, and you will discuss whatever results may come up.
A dental hygienist, often acting as assistant to the dentist will clean your teeth, using a tool called a hand scaler. With it, they will scrape off plaque from your teeth. Then they will use a rotating rubber brush or cup and perform a polishing on your teeth, removing any remaining plaque and other detritus from your teeth.
After your cleaning, your dentist may discuss any further education that may be required to help you optimize your oral health which includes brushing and flossing methods, and other tools on the market that may be helpful for you, such as floss sticks.
Susan Crean Dental & Facial Aesthetics Tralee
Alternative Treatments
We offer a wide range of General Dental Treatments, below are some related treatments that you may be interested in
How much is a dental check-up?
At Susan Crean Denal & Facial Aesthetics we offer a wide selection of dental treatments provided by some of the best dental staff in Tralee, each treatment designed to meet the individual needs of our patients. Working with your dentist to meet your dental health goals, you'll find that there is always something to smile about. Our prices are competitive and our services top notch. Review our competitive price chart below. Book your appointment online. You can call our Tralee clinic at 0667117577.
You only get one set of teeth, Ensure a healthy mouth with healthy teeth and gums. Routine check-up appointments and professional cleanings with your dentist will help to keep small concerns from escalating into more serious dental problems.
Price List : General Dental
Price List : Check ups & more
| Treatment | Price |
| --- | --- |
| Check-up (excluding x-ray) | € 50 |
| Comprehensive Check-up | € 150 |
| check-up (child <16years) | € 40 |
| x-rays | from € 25 each |
| OPG x-rays | € 65 each |
| PRSI Exam | No Fee |
| Emergency Consultation (inc x-ray & prescription) | € 65 |
| Emergency Endodontic Treatment | € 150 |
| Sedation | € 300 |
| | |
| | |
Contact Susan Crean Dental & Facial Aesthetics
Central Tralee Location, State of the Art Clinic with Amazing reviews