Dental Hygienist Visits
What Is A Dental Hygienist Visit?
A dental hygienist visit is similar to a dental check-up. In that, they will clean and polish your teeth, remove plaque, stain removal, provide education, and give you a better brighter smile.
The dental hygienist will conduct an oral examination and examine your teeth, and gums. They will also provide education on diet and how it affects your oral health, and proper brushing and flossing technique.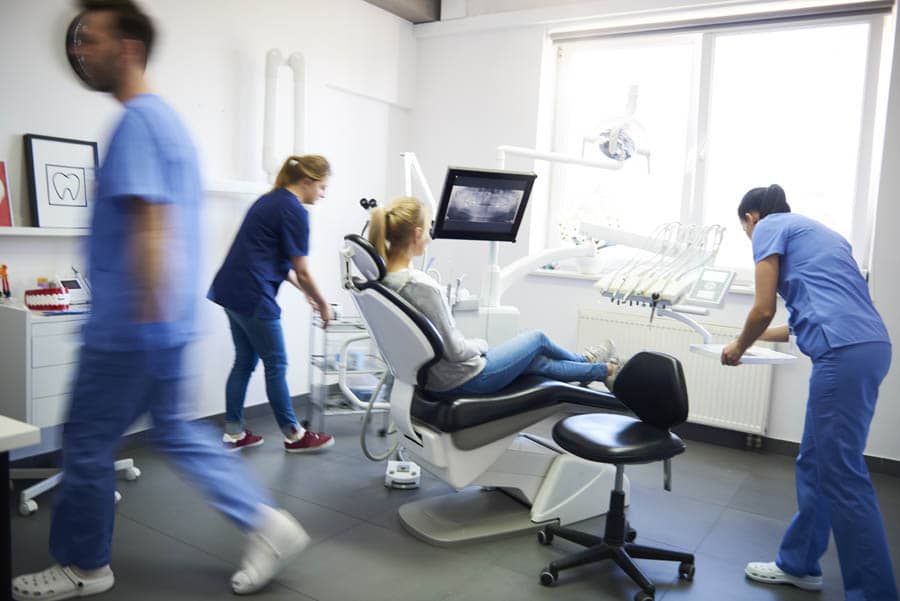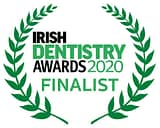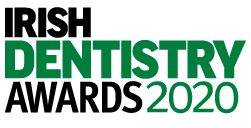 Why do I need a Hygienist Visit?
While they do not directly treat anything besides the quality of a smile, a dental hygienist visit provides good, quality oral health care. Regular visits to a dental hygienist will ensure the long term health of your teeth through teeth scaling and polishing treatments.
These visits will also remove surface stains and clean off the plaque from your teeth, improving the quality of your smile which may even improve your self-confidence!
Am I suitable to get this treatment?
Oral health is incredibly important, not just for your teeth and your smile but for your overall health. Even if you take care of your oral health by regularly brushing and flossing there will still be a buildup of plaque in your mouth. Plaque can even build up underneath the gum line where a toothbrush and floss are not able to reach. The process of having this gum line plaque removed is called root planing.
Since oral health is so important, it is recommended that everyone visits a dental hygienist for oral cleaning at least once a year. You can only do so much on your own, and professional cleaning can get those deep spots that are difficult to clean.
Why do I need to see a dental hygienist?
It is important to protect your oral health. Your teeth need to be taken care of and cleaned regularly. Even if you take good care of your teeth with regular brushing and flossing there may still be plaque under the gum line at the root of your teeth that requires a professional to clean.
Proper education is also important to learn, and a dental hygienist can provide this information. From proper oral health care technique to advise on diet and how to improve the quality and long term life of your teeth.
Reasons to see a dental hygienist include:
| Treatment | Price |
| --- | --- |
| Scale And Polish | € 90 |
| Periodontal Treatment | € 130 per session |
| Scaling by Dentist | € 90 |
| Hygienist | € 90 routine |
What does a Dental Hygienist Visit involve?
The dental hygienist will clean your teeth with a tool called a hand scaler which scrapes the plaque off of your teeth and then will polish your teeth with a rotating rubber ball which will remove additional debris and polish your teeth.
Perhaps you are also interested in orthodontic treatment? Cosmetic treatments or perhaps you're interested in tooth replacement options?
The check-up is the perfect place to discuss these options with our dentist here.
Dental examination and teeth cleaning are usually considered to be complementary visits.
At least once a year, a professional dental cleaning should be supported by a dental check-up. By doing so, the dentist can judge the state of dental health and block, in the bud, possible onset of caries.
It is recommended to have a regular dental examination, to prevent problems to the teeth or to see them at an early stage.
Scaling is the process of a dental hygienist scraping the plaque off of your teeth with an instrument called a hand scaler. Having your teeth scaled isn't necessarily a painful treatment, but it can be uncomfortable. If you have sensitive teeth your dental hygienist may numb you to ease the discomfort.
Root planing is similar to scaling, but your dental hygienist will scale the roots of your teeth below your gum line. An otherwise difficult area to clean. What root scaling does, besides removal of plaque is providing a long term benefit by cleaning the foundation of your teeth. Preventing long term tooth decay, and the loosening of your teeth from your jaw.
Susan Crean Dental & Facial Aesthetics Tralee
Alternative Treatments
We offer a wide range of General Dental Treatments, below are some related treatments that you may be interested in
How much is a Hygienist Visit?
At Susan Crean Dental & Facial Aesthetics we offer a wide selection of dental treatments provided by some of the best dental staff in Tralee, each treatment designed to meet the individual needs of our patients. Working with your dentist to meet your dental health goals, you'll find that there is always something to smile about. Our prices are competitive and our services top-notch. Review our competitive price chart below. Book your appointment online. You can call our Tralee clinic at 0667117577.
You only get one set of teeth, Ensure a healthy mouth with healthy teeth and gums. Routine check-up appointments and professional cleanings with your dentist will help to keep small concerns from escalating into more serious dental problems.
Price List : General Dental
Price List : Hygienist
| Treatment | Price |
| --- | --- |
| Scale And Polish | € 90 |
| Periodontal Treatment | € 130 per session |
| Scaling by Dentist | € 90 |
| Hygienist | € 90 routine |
Contact Susan Crean Dental & Facial Aesthetics
Central Tralee Location, State of the Art Clinic with Amazing reviews