Root Canal Treatments
What Is A Root Canal?
A Root Canal is a routine dental procedure used to save a tooth that might have otherwise been extracted. A tooth consists of enamel on the outside that surrounds a healthy tooth, followed by a thin dentin layer that protects the pulp's soft tissue.
Located in the root canal, the pulp is the most fragile part of the tooth as it contains vessels, nerves, and connective tissue that enable tooth growth during developmental stages. When the pulp inside a tooth becomes damaged or infected - this is where a root canal procedure comes in.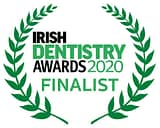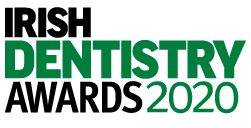 What is a Root Canal Used to Treat?
With a deep cavity, cracked tooth, or a loose filling, food, plaque, and other bacteria can easily enter the inside of the tooth, causing the pulp to become injured or infected. Without treatment, the infection can spread through the root openings causing the tooth to become extremely weak and loose.
Whether you feel pain when you chew food, grind your teeth, or simply throughout the day, the pain comes from a severely infected pulp. Root Canals refer to disinfecting the roots of a tooth in order to repair and/or save the infected and damaged tooth that otherwise would have to be extracted.
Warning Signs - Do I need a Root Canal?
You should consider getting a dental check-up if you suffer from any of the following:
Sensitive teeth that linger from hot or cold items
Severe pain while eating or chewing
Small pimples near the gums of the infected tooth
Other teeth that are chipped and/or crack
How Often Should You Go For A Dental Checkup? Answer : At least every 6 months
A healthy person who has good oral health and keeps up with proper brushing and flossing technique should only need to visit a dentist every 6 months to a year.
They lower your risk of developing any oral conditions the longer you will be able to wait in between checkups. However, the worse your condition the more frequently you may require regular checkups. Up to as often as once every 3 months.
If there are any problems that require surgical operations those would be booked as separate appointments and should not count towards one of your regular dental check-ups.
Root Canal - Treatment Process
First, the patient is put under local anaesthesia to ensure no pain is felt throughout the procedure. With a drill, the dentist will create a small access hole at the surface of the tooth in order to extract, scrape, and remove the infected and damaged pulp.
Following the thorough cleaning of the tooth, the tooth needs to be properly sealed. Different dentists practise different procedures. If the infection is severe, some will place a temporary filling with medication inside and request a follow-up appointment a week later to ensure the infection is gone, while others may seal the tooth right after the cleaning.
Regardless of when your filling is scheduled for, the dentist will then use a rubbery material that acts as a cement in the mouth to fill the tooth. Because the pulp of the tooth has been removed, the tooth is technically considered dead at this point, making it extremely fragile and frail. While a tooth can naturally survive without the pulp, the final step of a root canal treatment is restoring the damaged and brittle tooth. This step involves adding a crown as a protective encasement for the tooth, allowing it to return to its normal functionality.
If you are experiencing severe or slight pain while chewing, a sensitivity that lingers to warm or cold items and/or consistent pain in the mouth, it might indicate it's time to visit your local dentist to get your tooth checked. Without treatment, the infection is only susceptible to spread, causing further damage to your tooth. Even if you experience minor pain, we recommend coming in for an appointment to ensure we can save the tooth before it's too late.
Instead of a root canal, one can have the tooth extracted and instead replaced with an implant, bridge, or partial denture. This alternative is often more expensive and invasive and may even require a longer process and recovery.
Susan Crean Dental & Facial Aesthetics Tralee
Alternative Treatments
We offer a wide range of General Dental Treatments, below are some related treatments that you may be interested in
How much is a Root Canal?
At Susan Crean Denal & Facial Aesthetics we offer a wide selection of dental treatments provided by some of the best dental staff in Tralee, each treatment designed to meet the individual needs of our patients. Working with your dentist to meet your dental health goals, you'll find that there is always something to smile about. Our prices are competitive and our services top notch. Review our competitive price chart below. Book your appointment online. You can call our Tralee clinic at 0667117577.
You only get one set of teeth, Ensure a healthy mouth with healthy teeth and gums. Routine check-up appointments and professional cleanings with your dentist will help to keep small concerns from escalating into more serious dental problems.
Price List : General Dental Treatments
Price List : Restorative Treatments
| Treatment | Price |
| --- | --- |
| Filling (Amalgam) | from € 100-150 |
| Filling (Composite) | from € 130-200 |
| Filling (Composite Build Up) | from € 150 |
| Root Canal (Anterior Tooth) | € 450-500 |
| Root Canal (Pre-Molar Tooth) | € 550-650 |
| Root Canal (Molar Tooth) | € 650-750 |
| Composite Veneers | € 300 |
Contact Susan Crean Dental & Facial Aesthetics
Central Tralee Location, State of the Art Clinic with Amazing reviews