Tooth Fillings
What Are Tooth Fillings?
Maybe you've noticed some tooth pain recently. Your teeth suddenly hurt after drinking an ice-cold drink, or a cup of hot chocolate. It hurts to chew, and candy what was once a sweet treat has become a sugary drop of pain. If you're experiencing any of this, you may have a cavity.
Cavities are holes in your teeth, destroyed by decay and exposing sensitive nerves. Thankfully these painful sensitivities can be fixed and our teeth restored through the use of fillings.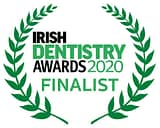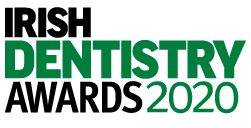 What types of Tooth Fillings Exist?
Fillings are specially designed pieces of material that are fitted to the cavity and restore the integrity of the tooth. Filling in the hole of the tooth, hence the name. They will cover any exposed soft tissue from damaged enamel and relieve any pain that was being caused by the damage.
Fillings can be made from a variety of materials and they each come with their pros and cons, as well as varying prices. These types of filling are:
When Is A Tooth Filling Needed?
Fillings not only help fill in gaps in your smile when you have chipped or broken a tooth. They also fill in the internal gaps of your tooth created by decay. A filling may be required when there is enough damage to the tooth that it cannot be ignored. If left for too long cavities can spread down to the gum line which would result in a root canal being performed, or for the tooth to be pulled entirely.
You may be suitable to get this treatment is you are experiencing the following:
Throbbing pain while chewing
Sensitivity to hot or cold temperatures
Sensitivity to sweet foods and drinks.
Does Filling A Tooth Hurt? Answer : No
The treatment of getting a tooth filling put into place is not a painful process in any way. In fact, getting a filling put into place will cover up and seal away exposed nerve endings and will relieve pain.
What are the Benefits of Getting a Tooth Filling?
The main aim of filling a tooth is to save it and prevent further damage, a small filling can turn into a large one, or require a root canal or possible tooth loss, so the longer issues are left untreated the price of resolving it and the damage occurring increases. The benefits of getting a tooth filling are;
Filling in gaps in your smile
Preventing further damage and infection
Boosting confidence in your smile
Tooth Filling - Treatment Process
Once the location of the caries is identified, the treatment is carried out by following these steps:
Anaesthesia
To prevent the patient from feeling pain during the procedure.
Removal of caries
With the help of dental appliances, the dentist will clean the entire tooth adequately to eliminate caries and to produce a cavity with a specific shape that can contain the filling material.
Placement of the filling material
Once the tooth has been cleaned, the cavity is filled with a suitable material following the shape and colour of the treated tooth.
Finishing & Polishing
once the material has hardened, the dentist will finish the operation with finishing and polishing of the tooth to adapt it to the bite of the patient and eliminate any impurities.
Susan Crean Dental & Facial Aesthetics Tralee
Alternative Treatments
We offer a wide range of General Dental Treatments, below are some related treatments that you may be interested in
How much is a tooth filling?
At Susan Crean Denal & Facial Aesthetics we offer a wide selection of dental treatments provided by some of the best dental staff in Tralee, each treatment designed to meet the individual needs of our patients. Working with your dentist to meet your dental health goals, you'll find that there is always something to smile about. Our prices are competitive and our services top notch. Review our competitive price chart below. Book your appointment online. You can call our Tralee clinic at 0667117577.
You only get one set of teeth, Ensure a healthy mouth with healthy teeth and gums. Routine check-up appointments and professional cleanings with your dentist will help to keep small concerns from escalating into more serious dental problems.
Price List : Restorative Treatments
Price List : Preventative
| Treatment | Price |
| --- | --- |
| Filling (Amalgam) | from € 100-150 |
| Filling (Composite) | from € 130-200 |
| Filling (Composite Build Up) | from € 150 |
| Root Canal (Anterior Tooth) | € 450-500 |
| Root Canal (Pre-Molar Tooth) | € 550-650 |
| Root Canal (Molar Tooth) | € 650-750 |
| Composite Veneers | € 300 |
Contact Susan Crean Dental & Facial Aesthetics
Central Tralee Location, State of the Art Clinic with Amazing reviews
A fantastic dental practice, very calming atmosphere, and all the staff are highly professional, empathetic and made me feel at ease immediately. I would recommend Dr Susan Crean to anyone and I'm very happy with my decision to move to this dental practice 2 months ago. Her attention to detail is outstanding. The hygienist Betty is another gem and doesn't miss a thing

Trina Wallace


July 26, 2021