Metal Braces
What are Metal Braces or Train Tracks
Metal Braces (also referred to as train track braces) are the most commonly used type of braces in conventional orthodontics. They consist of metal brackets that are glued onto the front of the teeth and metallic wires that pass through these brackets to apply pressure on the teeth. The pressure on the teeth helps them gradually move into their proper positions in the mouth, which is the basis of orthodontic treatment. Sometimes, metallic braces may have coloured rubber bands or metal ties to help apply guided pressure.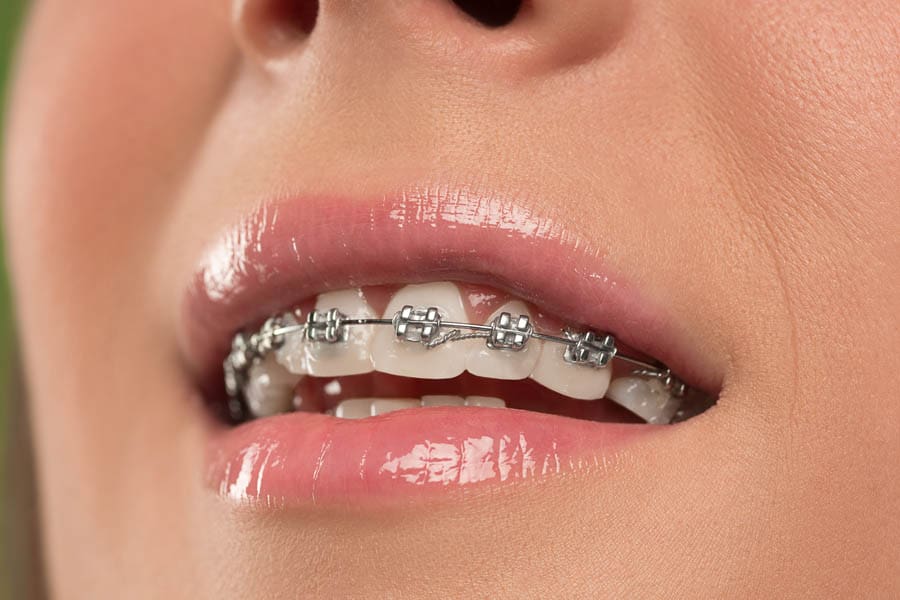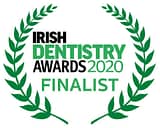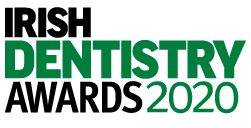 What is orthodontic treatment?
Orthodontic treatment is one of the eight specialized branches of Dentistry. Quite simply,, Orthodontic treatment is the correction of misaligned teeth (i.e. crooked, rotated, protruded or crowded teeth), an improper bite or jaw bone abnormalities. The treatment moves teeth gradually into their proper positions and adjusts the jaw bones to achieve good aesthetics. The result is a beautiful and pleasing smile.
Orthodontic treatment uses either fixed or removable devices to bring about the corrections. The fixed type of treatment comprises braces, which can be metallic braces, ceramic braces or invisible braces (Invisalign).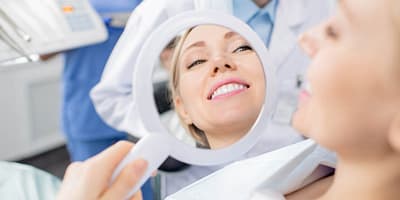 What oral health issues can braces treat?
Braces can treat a wide range of problems related to tooth positions and the facial bone structure. Some of them are:
Overbite (when your upper front teeth cover the lower front teeth more than 2 mm)
Underbite (when your lower front teeth are ahead of your upper front teeth)
Unerupted or partially erupted adult teeth
Problems in your bite or jaw alignment
Am I suitable to get this treatment?
Yes, metal braces are suitable for all ages, from teenagers to adults. There is no age limit to getting braces. However, young bone is more flexible, and it's easier to move the tooth early on, so it's better if orthodontic treatment is initiated as early as possible. With age, the bone becomes denser and may be accompanied by issues like gum disease or decay, so it's a more complicated process.
That being said, if you want to get braces, you need to meet certain criteria. Your teeth should be structurally sound and clear of any periodontal or gum disease. Patients with poor oral health are not considered suitable for braces.
What is the treatment process of Braces?
Once you book a consultation with our team of Orthodontists, we will examine your teeth, mouth and jaws thoroughly to check what issues need to be corrected. We will also take relevant X-rays, photographs and bite impressions of your teeth if needed and create a customized treatment plan for you.
At your first orthodontic appointment, we will choose suitable archwires and metallic brackets to bond to your teeth. Elastic bands may or may not be used to fix the archwires to the brackets. You will then be called every month for the tightening of the archwires as and when the treatment plan demands. The entire process may take between 1-2 years, give or take. It's important to remember that every case is different, and the treatment time and methods vary for all.
Pros
Least expensive
Reliable and fast treatment time
Can treat complex cases
Cons
Metal Braces are the most noticeable type of braces, compared to alternatives
White/clear/ceramic Braces
For people looking at discrete alternatives for metal braces, clear white ceramic braces are an option. Ceramic braces have tooth coloured brackets and a thin metal or plastic coated wire, which does not give the 'metalhead' mouth we often see with metallic braces.
Lingual Braces
Instead of placing brackets on the front of teeth, lingual braces place brackets on the insides of the teeth and hence are well hidden from observers. The brackets and wires used are the same as those used in metal braces. Lingual braces, however, require more effort to keep clean and may feel uncomfortable in the beginning. They also require more frequent adjustments and are priced higher than conventional metal braces.
Invisalign
Invisalign technology uses a 3-D imaging system to scan your entire oral cavity and create a series of clear plastic aligners or trays that are worn on top of your teeth. The trays are changed every 2-3 weeks as and when tooth movement occurs to bring your teeth to their most aesthetic positions.
How much are Braces?
At Susan Crean Denal & Facial Aesthetics we offer a wide selection of dental treatments provided by some of the best dental staff in Tralee, each treatment designed to meet the individual needs of our patients. Working with your dentist to meet your dental health goals, you'll find that there is always something to smile about. Our prices are competitive and our services top notch. Review our competitive price chart below. Book your appointment online. You can call our Tralee clinic at 0667117577.
You only get one set of teeth, Ensure a healthy mouth with healthy teeth and gums. Routine check-up appointments and professional cleanings with your dentist will help to keep small concerns from escalating into more serious dental problems.
Price List : Orthodontic Treatments
| Treatment | Price |
| --- | --- |
| Orthodontic Assessment | €100 |
| Invisalign | from €3500-€5500 |
| Six month smiles | from €3500-€5500 |
Susan Crean Dental & Facial Aesthetics Tralee
Alternative Treatments
We offer a wide range of General Dental Treatments, below are some related treatments that you may be interested in
Contact Susan Crean Dental & Facial Aesthetics
Central Tralee Location, State of the Art Clinic with Amazing reviews