TMJ Treatment
What is TMJ?
TMJ or temporomandibular joint is a hinge joint that connects the jaw to the skull bone. It is the TMJ that allows opening and closing motions of your jaw, along with sideways movement. All the things you do with your mouth like biting, chewing, talking, yawning, laughing etc are all because of the TMJ.
Whenever there is a problem with the mechanism of the TMJ or the muscles associated with it, issues like headaches, facial pain and inability to open the mouth properly may arise.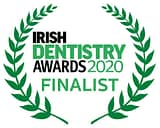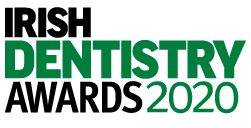 What causes TMD?
Temporomandibular Disorders (TMD) could be due to a variety of reasons. These include:
Problems in the mechanism of the TMJ (such as displacement of the joint disk forwards or backwards within the joint space, improper fitting or position of the jaw bone)
Habits like teeth clenching or teeth grinding
Existing bone disease like osteoarthritis or osteoporosis
Stress that frequently causes individuals to tighten or clench their facial muscles
TMJ Symptoms?
Signs of a Temporomandibular Disorder (TMD) may include:
Pain in the temple & ear region which may be referred to the lower jaws
Soreness or tenderness of the jaw muscles
Clicking or popping sounds on jaw opening or closing
Am I suitable to get this treatment?
Yes, anybody can get the treatment for TMD. However, only a proper consultation with our oral surgeon will be able to tell if you are suitable. They will evaluate various factors like age, medical and dental history, contributing factors to the condition and anything else that might affect your treatment process.
What is the treatment process for TMJ?
A thorough physical examination of your jaw and associated structures will be conducted on the first appointment. Our dentists will check the range of your jaw movements and if there is any pain, tenderness, or clicking and popping sounds in the TMJ. Multiple X-rays may be taken of your joint area which may include CT scans, ultrasound or MRI, whichever scan your doctor seems most fit for your condition.
How much is TMJ Treatment?
At Susan Crean Denal & Facial Aesthetics we offer a wide selection of dental treatments provided by some of the best dental staff in Tralee, each treatment designed to meet the individual needs of our patients. Working with your dentist to meet your dental health goals, you'll find that there is always something to smile about. Our prices are competitive and our services top notch. Review our competitive price chart below. Book your appointment online. You can call our Tralee clinic at 0667117577.
You only get one set of teeth, Ensure a healthy mouth with healthy teeth and gums. Routine check-up appointments and professional cleanings with your dentist will help to keep small concerns from escalating into more serious dental problems.
Price List : General Dental Treatments
Price List : Orthodontic Treatments
Susan Crean Dental & Facial Aesthetics Tralee
Alternative Treatments
We offer a wide range of General Dental Treatments, below are some related treatments that you may be interested in