What do dentists look for in a check up?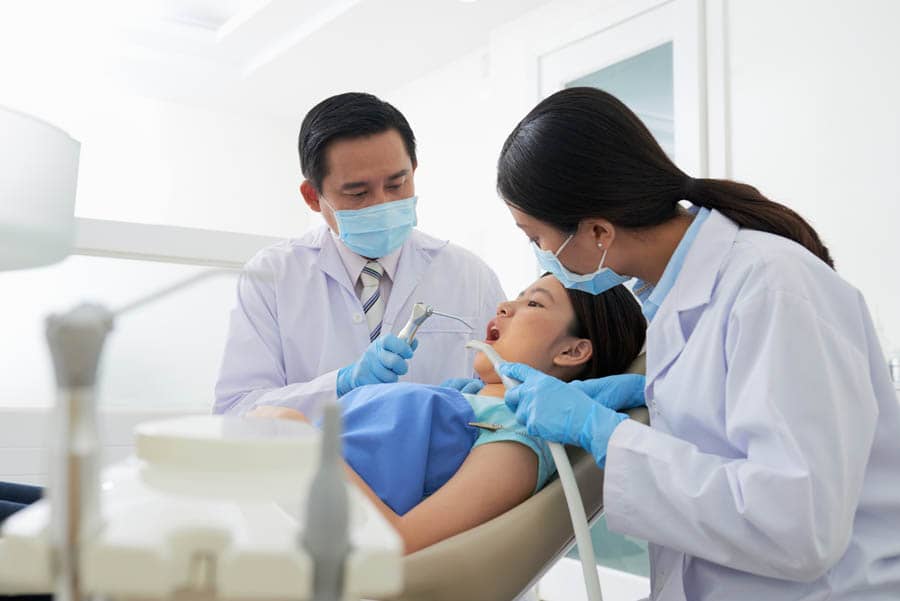 Dentists will usually perform a thorough dental examination of your mouth every 6 months. The reason this is recommended is this is normally the length of time it takes for a cavity to appear in your tooth. Sometimes, dentists will recommend sooner than this, particularly if there is a history of periodontal disease(gum disease) or if they feel your risk of a particular disease is higher. Dentists check not only your teeth but your jaw joint and function I.e temporomandibular joint or TMJ and the glands in your neck( lymph nodes for any irregularity.)
They check the soft tissues including your lips inside and out, the tissues inside the mouth, salivary glands, gums and soft and hard palate. They might also take photographs of your teeth. They will look for evidence of tooth wear like grinding( attrition) or abrasion ( extensive wear from incorrect brushing . ) and will be screening for mouth cancer and snoring or obstructive sleep apnoea assessment is also undertaken.

If you are PRSI registered you can avail of a check-up and cancer screening for only 15 euro
― Contact us to check your eligibility
Most dentists will record the number of teeth present, the presence of fillings or crowns and bridgework or implants and any treatment required. They will also check your bite, sometimes if teeth are crowded, your teeth will not meet properly. This overtime can cause problems with the jaw joint and function.
They may also take X-rays of your teeth to check for any irregularity which cannot be seen under a filling or between the teeth.
Babies should normally be seen at 6 months, as this is when the first teeth develop. Unless you are concerned about early teeth, ie neonatal teeth or tongue tie which might prevent your baby from feeding properly.