Dental Crowns
What is a Dental Crown?
A dental crown is a "cap" or cover for your tooth. It can be made up of different materials like metal (gold, stainless steel, alloys). ceramic, porcelain or resin. Crowns can be temporary (for a short period) or permanent. Usually, dental crowns cover the entire surface of the tooth, but 3/4th crowns are also available that cover only three out of the four surfaces of the tooth.
Dental crowns cover the tooth and offer protection from attack by bacteria in the mouth, chemical agents like acids in food, and physical wear by abrasives.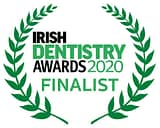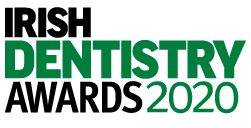 Dental Crown treatment processes
With the technology available today, various types of dental crowns are available at your dentist's office. Conventionally, crowns are made in the dental lab and take time to fabricate. However, with the use of 3-D imaging systems and CAD-CAM technology, these days you can get your crowns in just two hours.
What are Dental Crowns used for?
Dental crowns are placed on weak or damaged teeth for the following reasons:
For functional support of decayed, broken or worn-down teeth.
After an RCT treatment since the tooth becomes structurally weaker
On top of an implant or bridge to replace missing teeth
For cosmetic and aesthetic rehabilitation of discoloured teeth
Am I suitable for Dental Crown Treatment?
Yes, dental crowns can be placed on anybody and everybody who has a requirement for it. Placing dental crowns is a non-invasive procedure that is usually without any complexities involved. Our team of expert dentists will carefully evaluate your teeth to see if you require a crown.
What is the treatment process of Dental Crowns?
Multi-day Dental Crown treatment procedure
Your dentist will examine your tooth properly, taking an X-ray to check how much of the tooth structure has decayed, broken down or worn away. He will also take an impression of your tooth so that we can fabricate a dental crown with your exact tooth measurements for you.
He will trim your tooth to the required size and cut away the outer layer.
An impression will be taken of the trimmed tooth
A temporary non-custom crown will be placed for protection and you will be sent home
The measurements of your crown will be sent to the lab, where they will fabricate it and send it back to your dentist. This may take a few days or weeks.
You will be called back by your dentist for another appointment, and this time he will glue on your permanent crown with a strong cement after making the necessary adjustments.
One-day Dental Crown procedure
In this treatment, you can get a crown on the same day as your first appointment (provided your clinic has the required equipment) using 3-D imaging and CAD-CAM systems.
Using digital 3-D imaging technology, your dentist will take pictures of your tooth and scan them onto a computer
The computer will create a blueprint for a crown with your exact measurements
CAD-CAM machines will fabricate the crown in the dental office within 1-2 hours.
Your dentist will glue on the permanent crown using a strong cement, and you are good to go.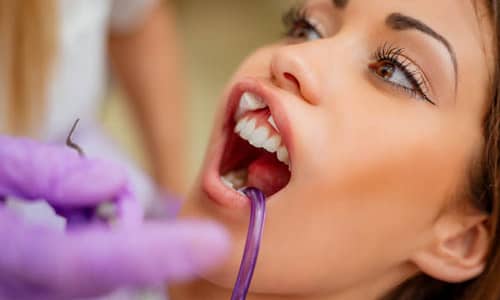 How much are Dental Crowns?
At Susan Crean Denal & Facial Aesthetics we offer a wide selection of dental treatments provided by some of the best dental staff in Tralee, each treatment designed to meet the individual needs of our patients. Working with your dentist to meet your dental health goals, you'll find that there is always something to smile about. Our prices are competitive and our services top notch. Review our competitive price chart below. Book your appointment online. You can call our Tralee clinic at 0667117577.
You only get one set of teeth, Ensure a healthy mouth with healthy teeth and gums. Routine check-up appointments and professional cleanings with your dentist will help to keep small concerns from escalating into more serious dental problems.
Price List : Cosmetic
| Treatment | Price |
| --- | --- |
| Dental Crown (Ceramic) | from € 1200 |
| Dental Crown (Metal / Porcelain) | from € 950 |
| Glass Fibre / Metal Post | from € 300 |
| Core Build Up (Prior to Crown) | € 160 |
| Dental Veneer (Porcelain) | € 800-900 depending on case |
| Inlay / Onlay | € 700 |
| Dental Bridge | depending on case |
| Tooth Whitening (Bleaching Kit) | € 380 |
| Tooth Whitening (Bleaching Gels) | € 40 each |
| Tooth Whitening (Laser Zoom in-house & home whitening kit) | € 700 |
| | |
Susan Crean Dental & Facial Aesthetics Tralee
Alternative Treatments
We offer a wide range of General Dental Treatments, below are some related treatments that you may be interested in
Contact Susan Crean Dental & Facial Aesthetics
Central Tralee Location, State of the Art Clinic with Amazing reviews