What is a Gum Shield or Mouthguard?
Protect your teeth
A mouthguard or gum shield is a device used to protect hard and soft tissues of the oral cavity, such as teeth, lips and gums.
The mouthguard is most useful during the practice of contact sports such as rugby, martial arts, boxing, basketball, football and hockey. Its purpose is to cushion any trauma and distribute them in a broader surface, thus dispersing the impact forces, safeguarding both the teeth and the mandibular temporal joint.
The mouthguard can be cleaned in various ways. By using toothpaste (without abrasive particles) or neutral soap and toothbrush, you can immerse it in water and effervescent pads for dentures.
It is good practice to clean the mouthguard after each use, and place it in its container, and then rinse it in water before using it. It is advisable not to use too hot water or heat sources to wash or dry the mouthguard so as not to risk deforming it.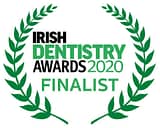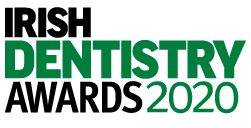 What is Bruxism, Teeth Grinding?
Bruxism is the involuntary act of gritting teeth and grinding them at night.
When not treated correctly, this disorder can lead to progressive wear of the teeth, to compromise the gingival tissues. This disease causes a profound deterioration in the quality of sleep, with grave consequences on daytime performance.
One of the first symptoms of bruxism is the difficulty to open your mouth when you wake up. Dental hypersensitivity to cold and heat, chronic pain in the jaw joint and cervical pain also are common symptoms of this condition. Bruxism is often detected by the dentist, who observes on the teeth the damage caused by this disorder.
Why are Grinding Devices important?
Mouthguards can be effective in managing tooth grinding and bruxism. Although they are solutions that do not solve the
causes, they can still control the effects and reduce tooth damage.
The results of teeth grinding and bruxism may include:
pain, discomfort and reduction of movements of the Mandible
What is a bruxism appliance / Anti-grinding device?
The treatment for bruxism is based on the use of a Bite, or a mask similar to a mouthguard able to create a protective barrier between the two tooth arches. The Bite is usually custom-made by the dentist. Still, sometimes, in the absence of dimorphisms or significant dental pathologies, it is possible to use self-modelling anatomical devices that do not require dental fingerprinting.
What is the treatment process of getting a device?
There are various types of mouthguards for sports use: the single-arched mouthguards consist of a single piece, which must be applied to the upper arch, while the double-arched mouthguards cover both the upper and lower arch.
The mouthguards also differ according to the materials. There are mouthguards made of gel, rubber or combinations of different materials and densities. Mouthguards of different materials will be perceived differently in the mouth.
Another distinction has to be made between custom and standard mouthguards. Custom mouthguards are created following the mouth shape and respecting 100% its anatomy. Most of the mouthguards on the market (standard mouthguards ) are characterized by the technology called boil and bite because once heated, can be modelled to customize and then adapt them to any dental arch.
However, we advise you to ask our dentist what is the best choice for you.
There are no standard criteria for choosing the most suitable mouthguard. A right mouthguard must adapt perfectly to the dental arches, be comfortable and remain fixed in its position so it must not slip away, and it must not hinder breathing.  
In most cases, it is possible to wear the mouthguard also with the device.
In the most severe cases of dental erosion caused by bruxism, reconstruction seems to be the best remedy; even in this case, until bruxism has disappeared definitively, it is advisable to use concomitant bites for the protection of teeth.
Temporomandibular disorders include a variety of situations involving the chewing muscles and the temporomandibular joint (TMJ), as well as adjacent tissue components. These diseases are characterized by dysfunction of the jaw joint and localized pain in the chewing muscles, in the area near the ear or radiated to the temples, neck or cheeks.
Temporomandibular disorders are typically multifactorial, but most are related to muscle and joint problems.
The disorders of the temporomandibular joint (TMJ) are often connected to facial trauma, inflammatory or degenerative arthritis, arthrosis, a habit of grinding teeth (bruxism), malocclusion and lack of some teeth.
The painful sensation is typically felt when the patient chews or swallows, because the jaw is pushed out of position, causing noise and joint clicks. Sometimes, the muscles involved in chewing are caught by spasms, causing pain in the head and neck and difficulty opening the mouth.
Susan Crean Dental & Facial Aesthetics Tralee
Alternative Treatments
We offer a wide range of General Dental Treatments, below are some related treatments that you may be interested in
How much are Mouthguards?
At Susan Crean Denal & Facial Aesthetics we offer a wide selection of dental treatments provided by some of the best dental staff in Tralee, each treatment designed to meet the individual needs of our patients. Working with your dentist to meet your dental health goals, you'll find that there is always something to smile about. Our prices are competitive and our services top notch. Review our competitive price chart below. Book your appointment online. You can call our Tralee clinic at 0667117577.
You only get one set of teeth, Ensure a healthy mouth with healthy teeth and gums. Routine check-up appointments and professional cleanings with your dentist will help to keep small concerns from escalating into more serious dental problems.
Price List : General Dental
Price List : Preventative
| Treatment | Price |
| --- | --- |
| Nightguard | € 350 |
| Gumshield | € 120 |
| Fissure Sealants | € 40 eah |
| Fluoride Application | € 50 each |
| Retainer | € 200 |
Contact Susan Crean Dental & Facial Aesthetics
Central Tralee Location, State of the Art Clinic with Amazing reviews
I went from being completely petrified to unbelievably comfortable under the care of Susan. I don't fear dental care anymore because of her caring and understanding nature. Susan along with her team have created an environment that is bubbly bright and welcoming from the minute you enter the practice. To anyone who has feared the dentist like me, I would highly recommend Susan Crean Dental.

Mairead Stack


June 26, 2021