Dental Veneers
What is a Dental Veneer?
Dental veneers are thin, tooth-coloured covers that attach to the front surface of your teeth. Veneers are custom made for your teeth according to their shape, size, colour and alignment. They are usually placed on the front teeth for aesthetic correction of discolourations, gaps, crookedness or chipped corners of your front teeth. Veneers can be made of either porcelain or composite materials.
Porcelain veneers are longer lasting and stain-resistant when compared to composite veneers, but may be costlier. Porcelain veneers, if well taken care of, can last well up to 20 years hence are an excellent investment if you want to achieve your dream smile.
Special dental veneers that do not require any tooth material to be trimmed down are also available. They are called as Lumineers or "no-prep veneers"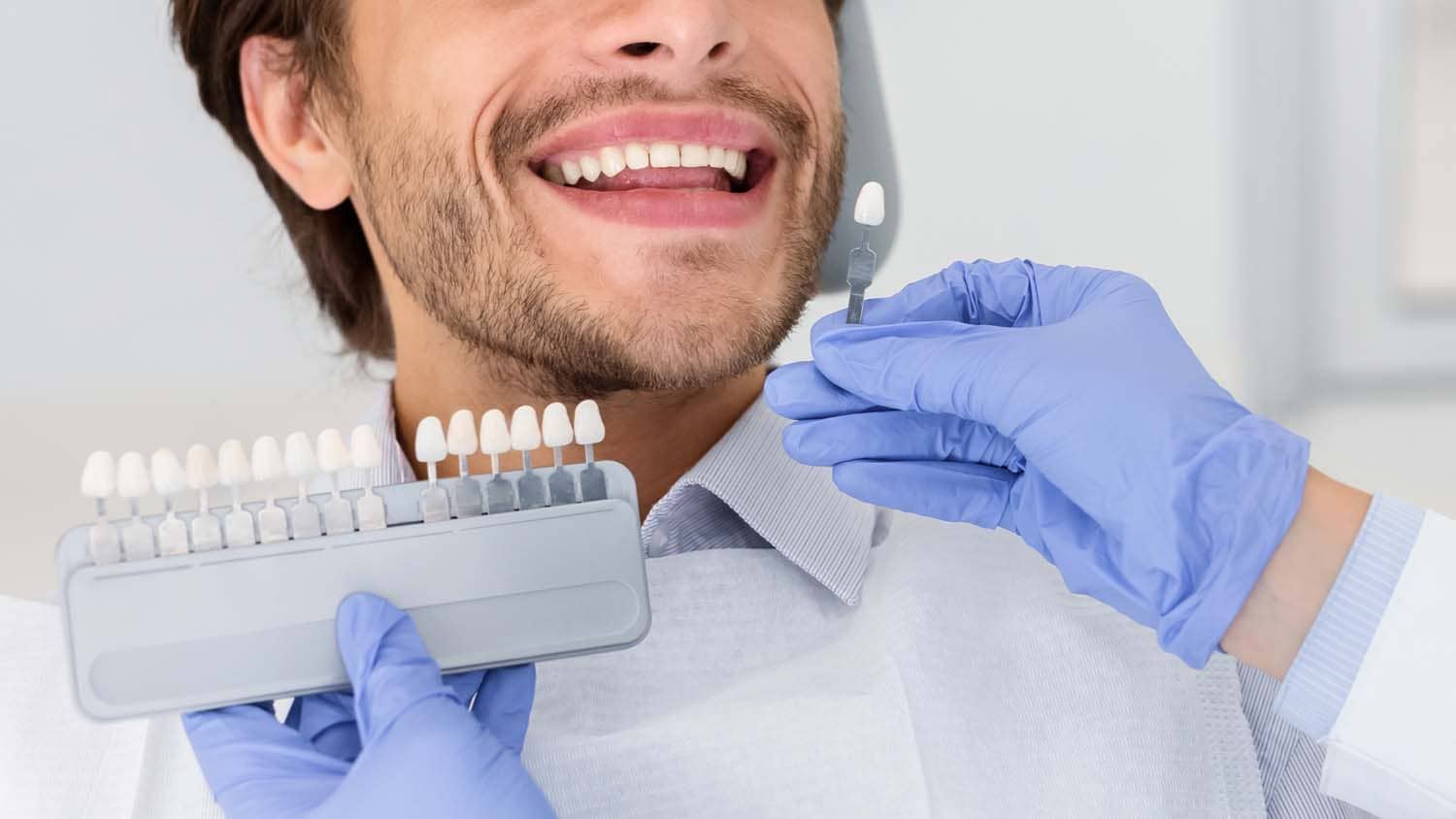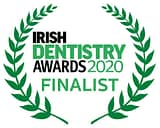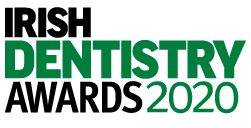 Am I a suitable candatite for Veneers?
Your teeth need to be carefully evaluated before you can be cleared for dental veneers. Candidates for dental veneers need to have sufficiently healthy teeth without any gum disease or decay, and sufficient amounts of enamel present (the outermost layer of your teeth). People with teeth clenching or teeth grinding habits (bruxism) are not advised to get veneers.
Also, keep in mind that dental veneers can only correct slight problems in the alignment of your front teeth. If your teeth are severely misaligned, you may have to undergo an orthodontic treatment first.
When are Dental Veneers used?
Dental veneers are a cosmetic treatment option for correction of defects like:
Discolouration, uneven or yellow teeth
Chipped or broken front teeth
Crooked or misaligned teeth
Abnormally shaped front teeth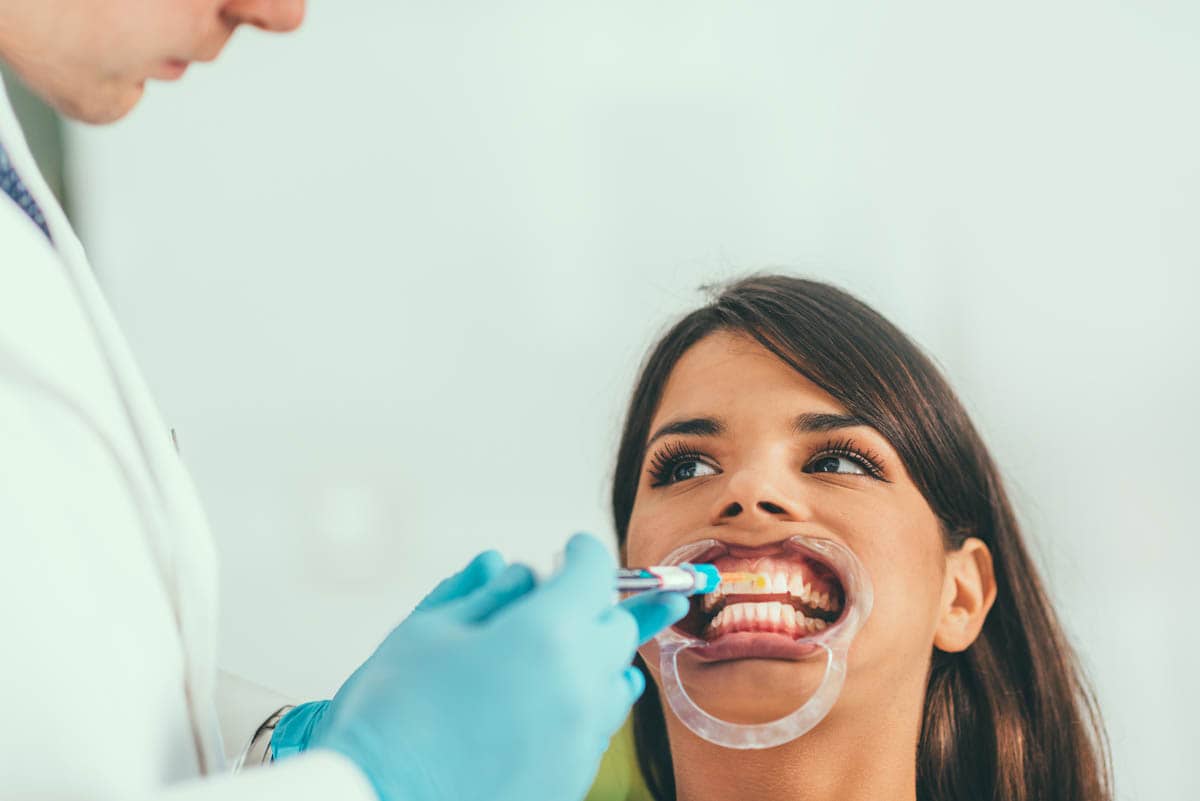 Alternatives to Dental Veneers
Crowns
Dental crowns are "caps" or coverings that cover the entire tooth. They offer protection from attack by bacteria in the mouth, chemical agents like acids in food, and physical wear by abrasives. Crowns are made of different materials like metals, ceramic, porcelain or resin and hence can be used to treat gaps, discolourations, and alignment problems in the front teeth. Porcelain or ceramic crowns are suitable alternatives to veneers if you're looking for tooth-coloured restorations with a slightly lesser budget.
Composite fillings
Composite fillings utilize a tooth coloured material called composite to build up chipped or broken tooth structure. In comparison to veneers, they are a cost-effective treatment option for correcting front tooth defects since we can also match composite fillings to the colour of natural teeth. Composite bonding treatment involves building up the composite material to form tooth contours and setting the material in place using UV light.
What is the treatment process of Dental Veneers?
Our dentist will examine your teeth first to check for any signs of gum disease, decay or a need for a root canal treatment (RCT). If any of these are present, you will not be suitable to get veneers. X-rays may also be taken to look for underlying problems with your teeth.
Once you're cleared, your dentist will take trim down the front surface of your teeth (usually by 1 mm) and take an impression using a dental mould. This will take about 30 mins. We will then send your measurements to the lab for fabrication of the veneers.
After a week or two, we will recall you for your next appointment where we will fix the veneers to your teeth after evaluating its shape, size, colour and fit to match with your requirements. A thorough cleaning of your teeth will be done prior to attaching the veneers to ensure there is no bacterial residue beneath the veneers. After which, a strong dental adhesive will bond the veneers to your teeth and it will be set in place using UV light. We will complete the entire process in under 2 hours.
Pros
They require the least amount of tooth trimming (so we save a lot of natural tooth structure)
Porcelain veneers are the most aesthetically pleasing treatment option for front teeth defects (like gaps, discolourations or crookedness)
Can be matched with natural tooth colour or made to look whiter
Porcelain veneers last up to 15-20 years
Porcelain veneers do not stain at all (with coffee, wine, or cigarette stains)
Cons
A costlier option than crowns or onlay
Veneers leave other areas of the tooth exposed to decay
Teeth may become sensitive to hot and cold
Dental veneers are irreversible
You cannot bite on hard foods with your front teeth, else you risk the veneers getting chipped or broken
Composite veneers last for about 6-8 years and have to be replaced after that
Not suitable for unhealthy, weak or damaged teeth
Not suitable for people with teeth clenching habit (bruxism)
How much are Dental Veneers?
At Susan Crean Denal & Facial Aesthetics we offer a wide selection of dental treatments provided by some of the best dental staff in Tralee, each treatment designed to meet the individual needs of our patients. Working with your dentist to meet your dental health goals, you'll find that there is always something to smile about. Our prices are competitive and our services top notch. Review our competitive price chart below. Book your appointment online. You can call our Tralee clinic at 0667117577.
You only get one set of teeth, Ensure a healthy mouth with healthy teeth and gums. Routine check-up appointments and professional cleanings with your dentist will help to keep small concerns from escalating into more serious dental problems.
Price List : Cosmetic
| Treatment | Price |
| --- | --- |
| Dental Crown (Ceramic) | from € 1200 |
| Dental Crown (Metal / Porcelain) | from € 950 |
| Glass Fibre / Metal Post | from € 300 |
| Core Build Up (Prior to Crown) | € 160 |
| Dental Veneer (Porcelain) | € 800-900 depending on case |
| Inlay / Onlay | € 700 |
| Dental Bridge | depending on case |
| Tooth Whitening (Bleaching Kit) | € 380 |
| Tooth Whitening (Bleaching Gels) | € 40 each |
| Tooth Whitening (Laser Zoom in-house & home whitening kit) | € 700 |
| | |
Susan Crean Dental & Facial Aesthetics Tralee
Alternative Treatments
We offer a wide range of General Dental Treatments, below are some related treatments that you may be interested in
Contact Susan Crean Dental & Facial Aesthetics
Central Tralee Location, State of the Art Clinic with Amazing reviews
A lovely dental practice, staff are very friendly and inviting. I would highly recommend Susan for dental care and the hygienist Betty. Both are highly professional and their work is top quality. A great place for anyone who is nervous about going to the dentist or who has a child who gets anxious about these appointments as it's a lovely calming environment from the reception area to the dental chair....I'm thrilled I've finally found a dentist I'm happy to stick with👌

Trina Wallace


August 11, 2021